World's Largest Clinical Trial on the Impact of Biocidal Surfaces on HAIs
Reveals Significant Reductions in MDROs and C. difficile
---
Initial Study Results from Ongoing EOScu Clinical Trial at the
Olin E. Teague Veterans' Medical Center
Mean bioburden on copper surface was 81% lower at hour 30 than non-copper
Copper-impregnated tray tables had lower microbial burden than standard material
Bioburden difference between surfaces was statistically significant beyond 24 hours
---
"We are… going to need new treatments, new aides, new processes to reduce the opportunity for infection, and this, to me, is the beginning of a new wave of products to solve those problems."
Dr. Gene H. Burke, MD
Vice President and Executive Medical Director for Clinical Effectiveness, Sentara
"It's easy math. And it's much, much more than finance. It's about the culture, and the commitment of the company, to make it so that we don't harm our patients."
Dr. Terry Gilliland, MD
Senior Vice President and Chief Medical Officer of Sentara Healthcare
"Each one of those avoided infections is going to get patients out of the hospital quicker, potentially could avoid a readmission, which hurts us on the Medicare side, and all of this is not even discussing the impact on the patient."
Robert Broermann
Senior Vice President and Chief Financial Officer,Sentara
Today, we have the opportunity to bring all these topics together into probably our most important post to date: We are finally able to announce that the clinical trial testing the efficacy of EOScu Preventive | Biocidal Surfaces and copper-infused linens resulted in statistically significant reductions in hospital-associated infections (HAIs).
Click Here to Read More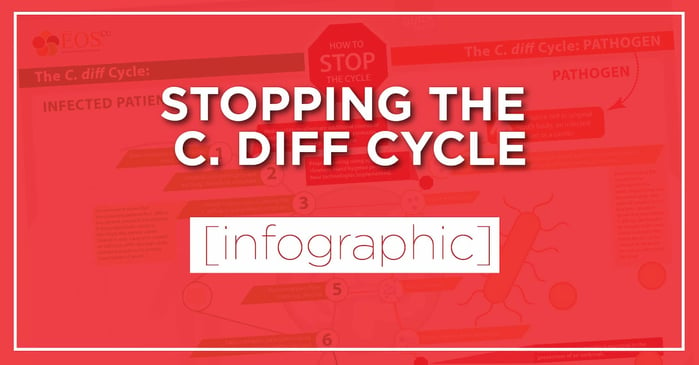 In our series on Clostridium difficile, we explored the bacteria that causes this lethal hospital-acquired infection, the resulting infectious disease, and the outlook for treatment and prevention. We are now offering this one-page infographic that presents the highlights of this series on one shareable page.
Click Here to Read More
See the EOScu difference
Request a sample today